New ! Encaustics. More pieces added weekly. All paintings available framed or unframed. Inquire for pricing. On display at Pink Dog Creative 344 Depot St. Suite 101 Asheville, NC and Marquee Asheville 36 Foundy St. Asheville.
Encaustic paintings consists of natural bees wax and dammar resin (crystallized tree sap). The medium can be used alone for its transparency or adhesive qualities or used pigmented. Heat is used throughout the process, from melting the beeswax to fusing the layers of wax. Below is a collection of its use with mixed media using various techniques and mediums such as assorted inks, pastels, photo transfers and collage.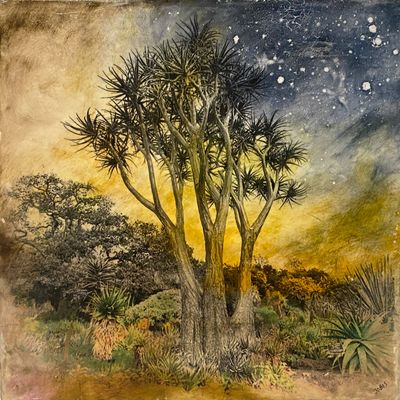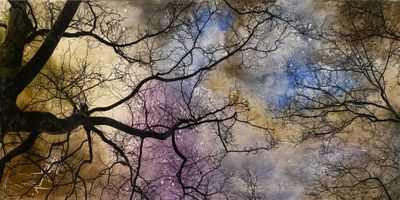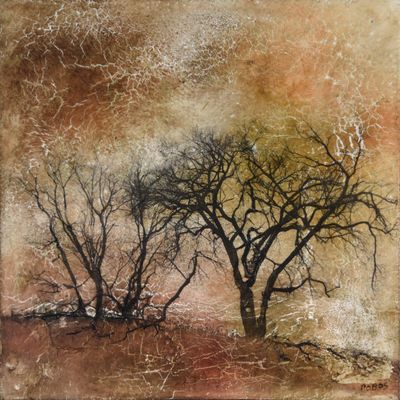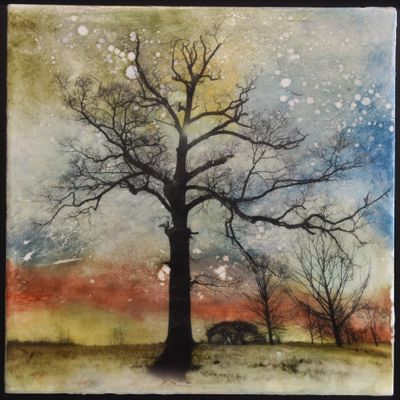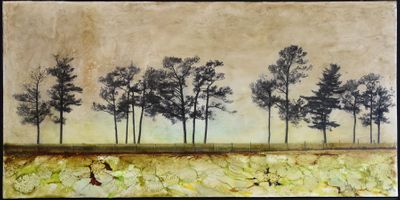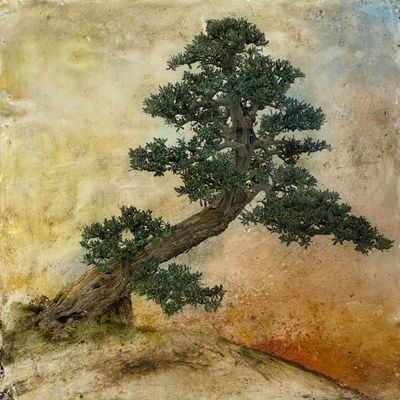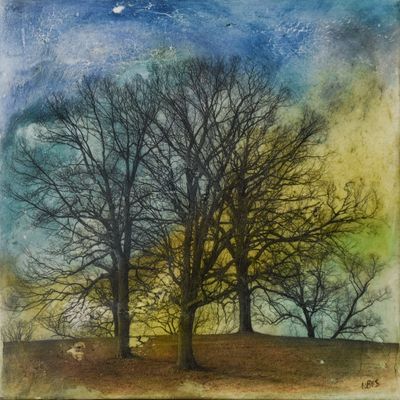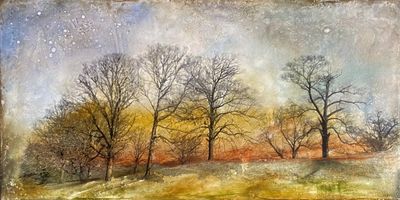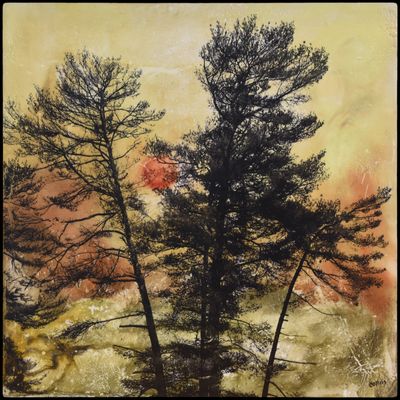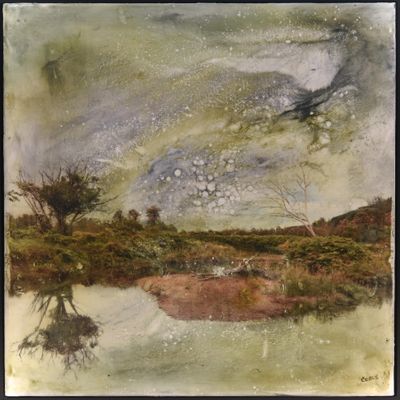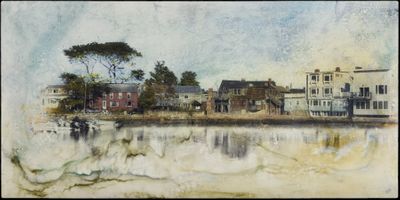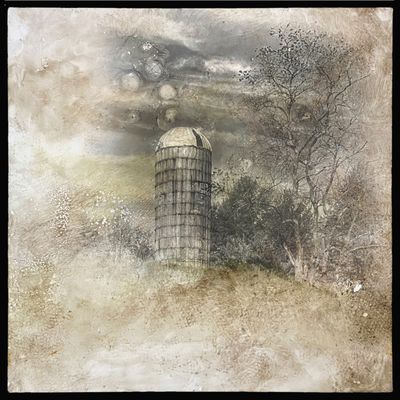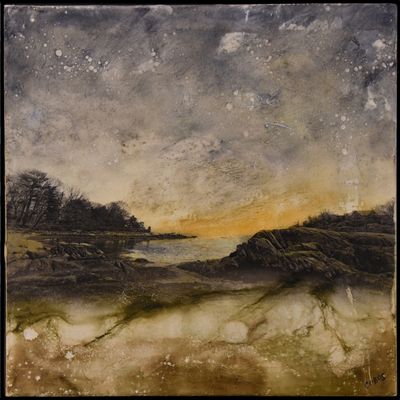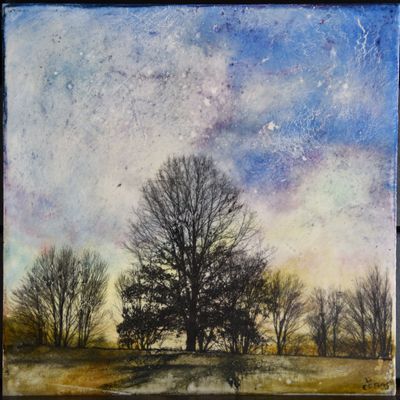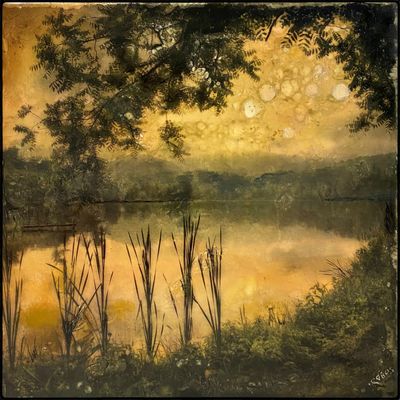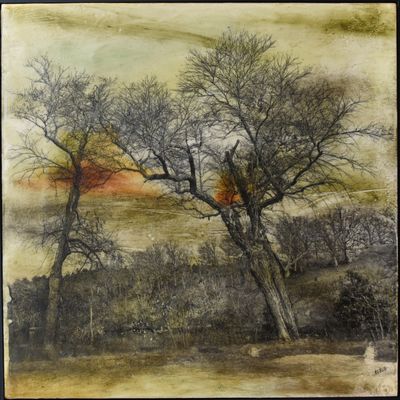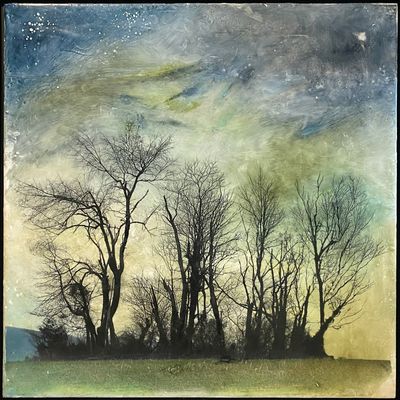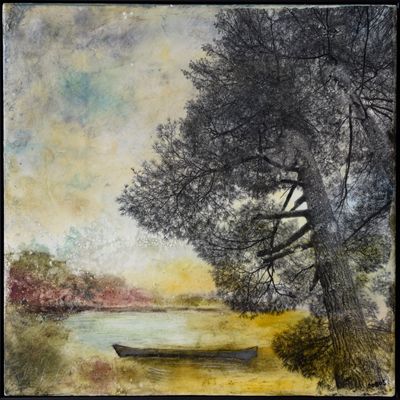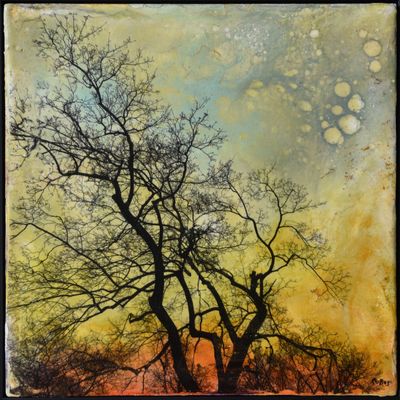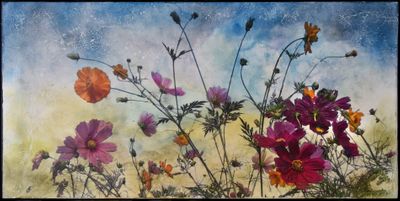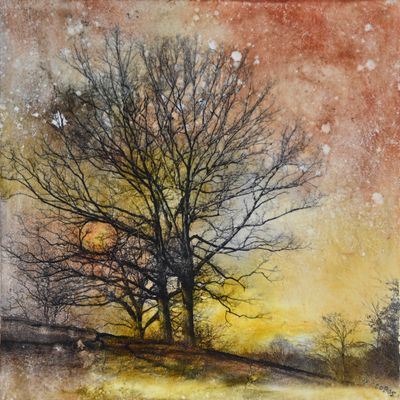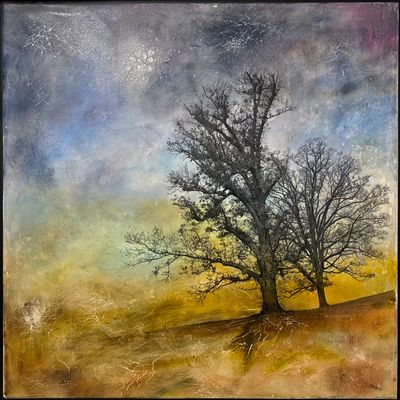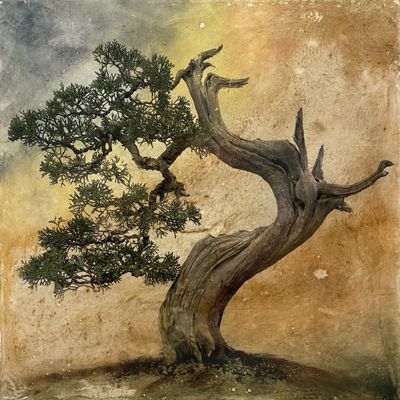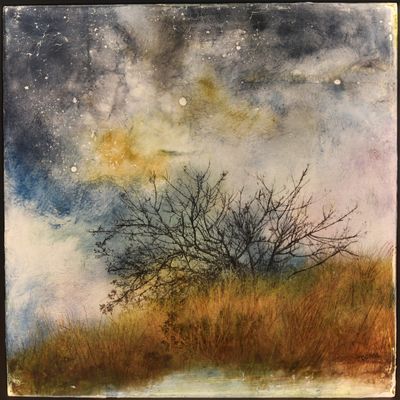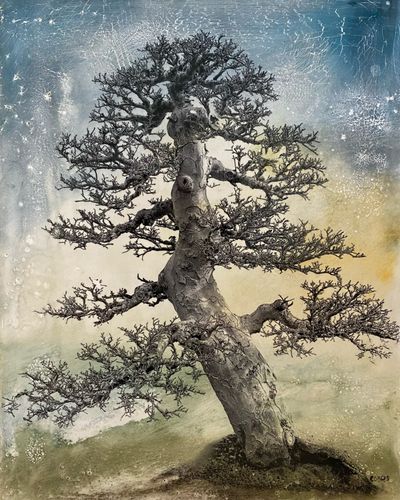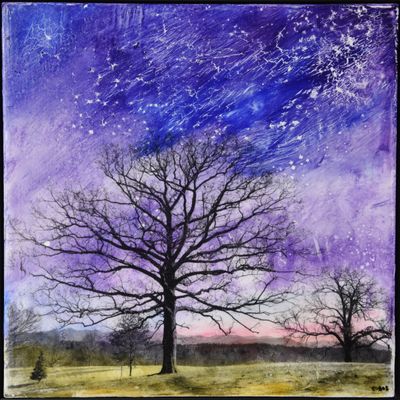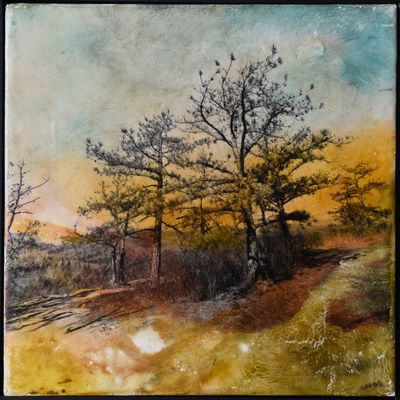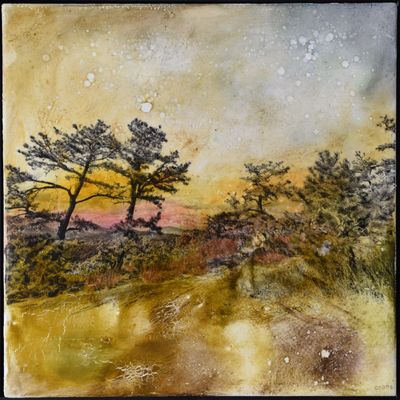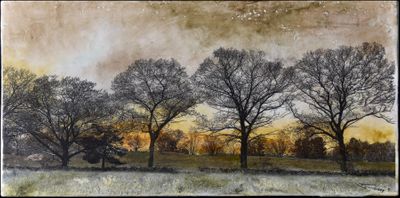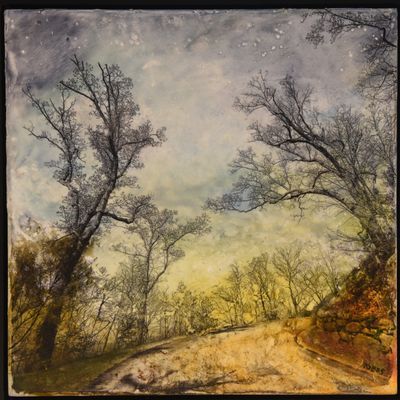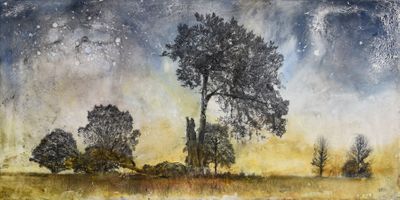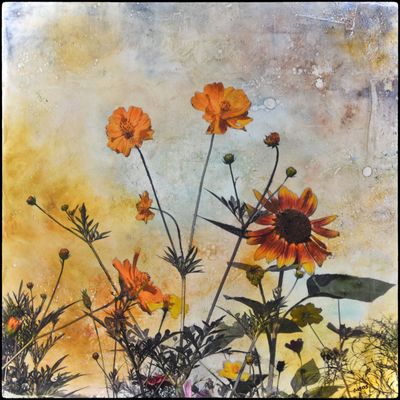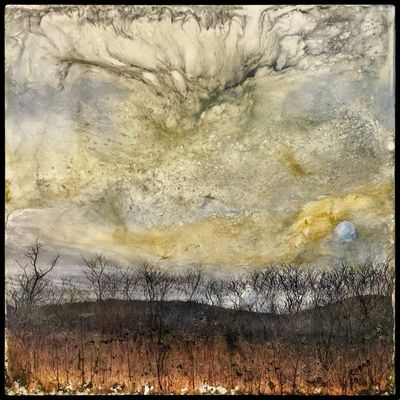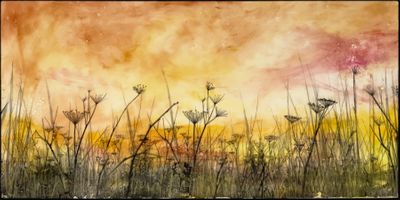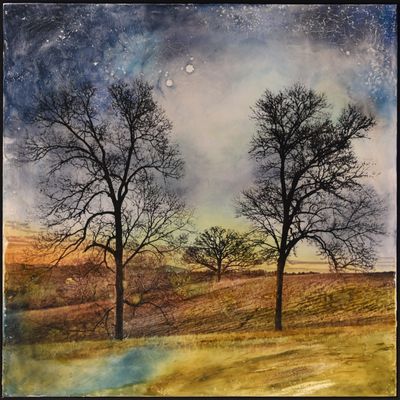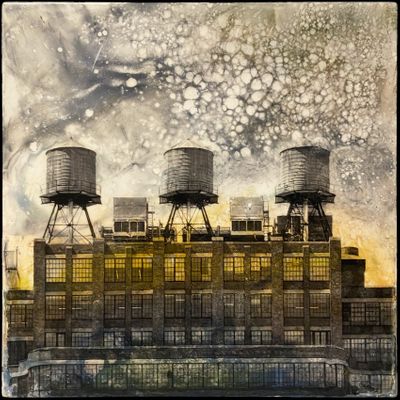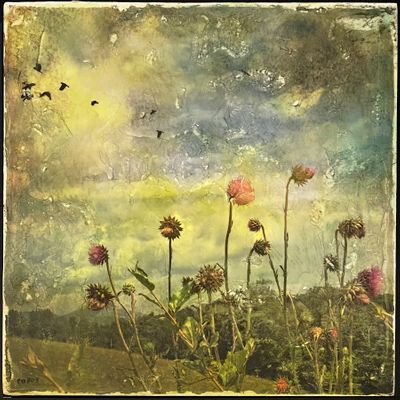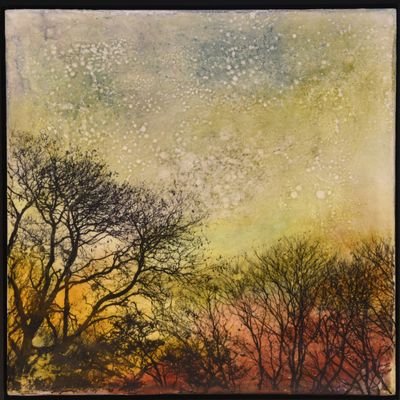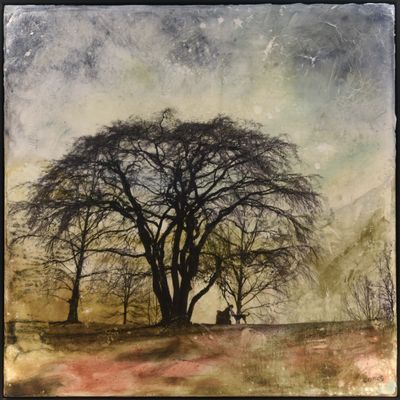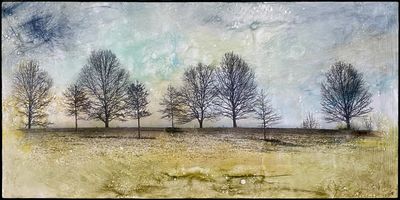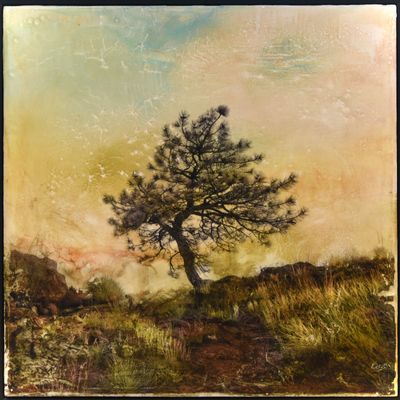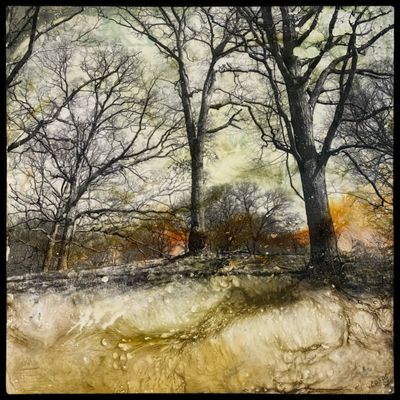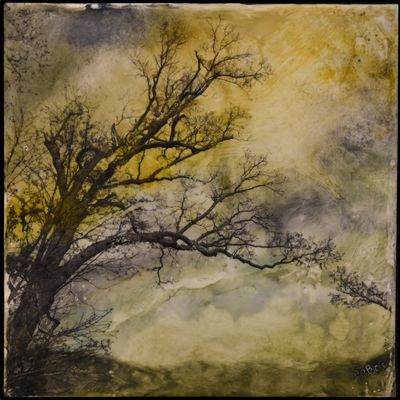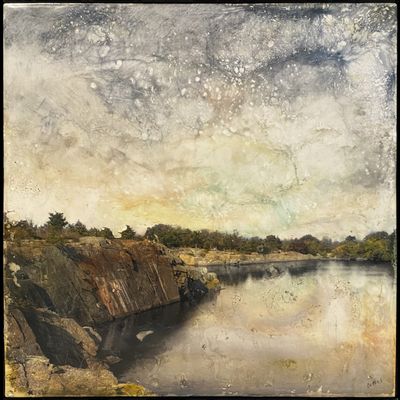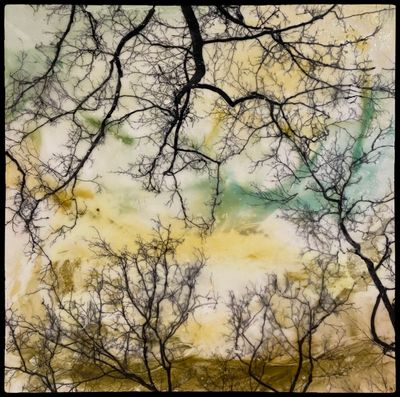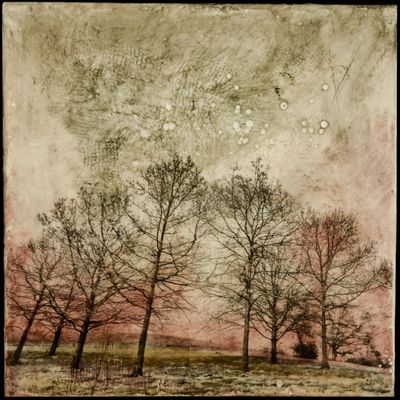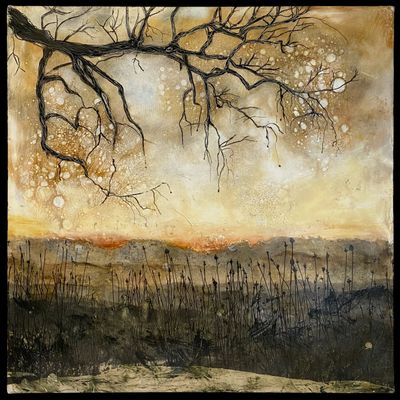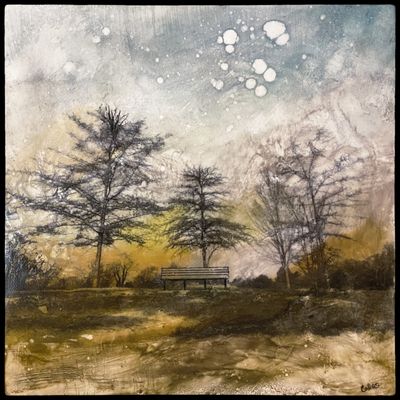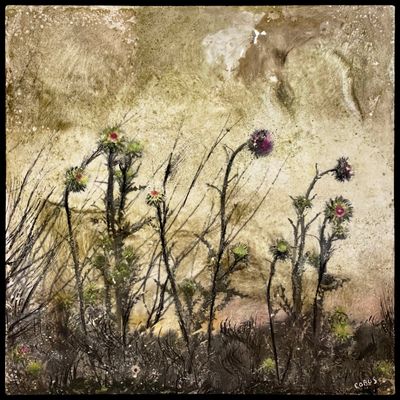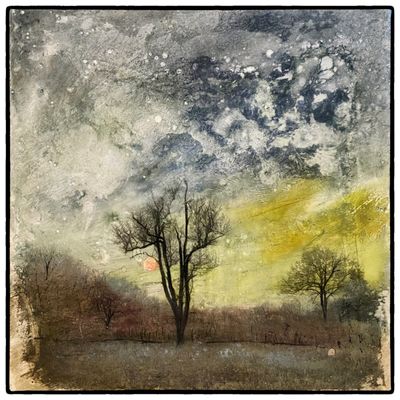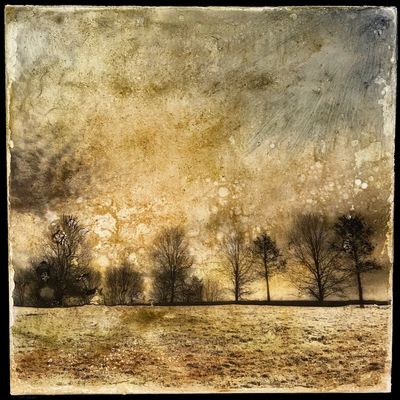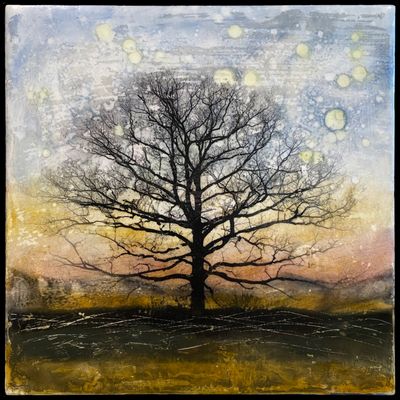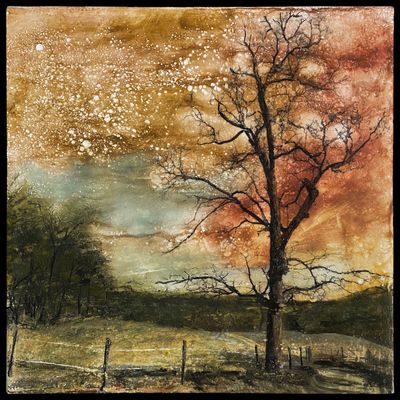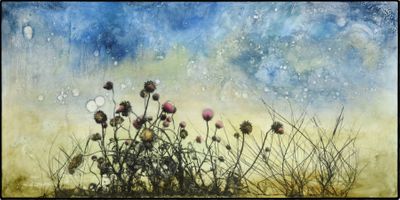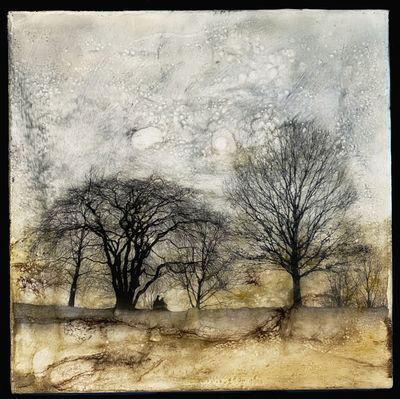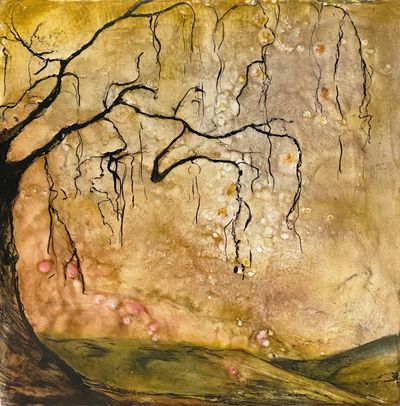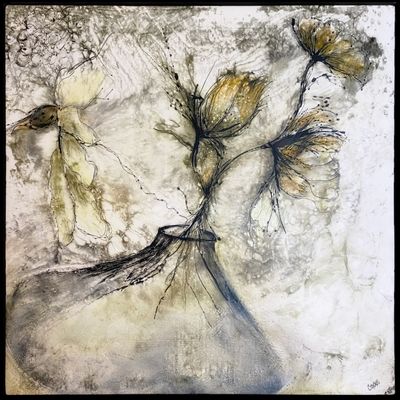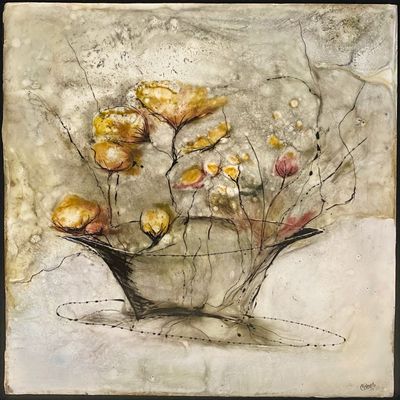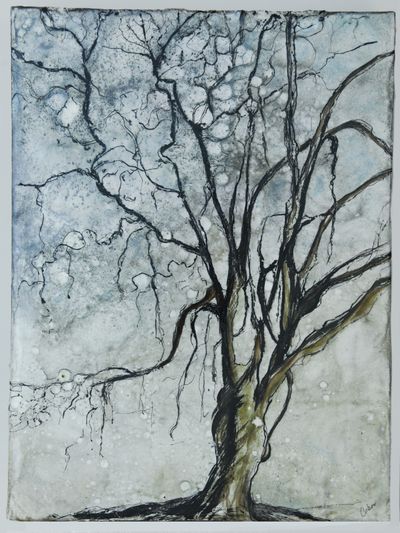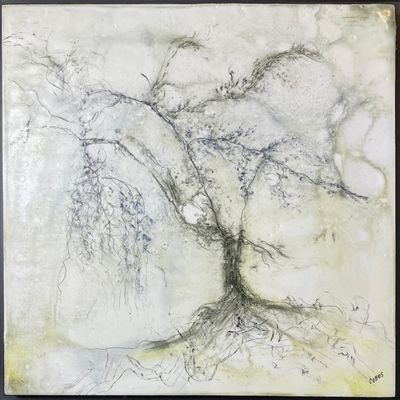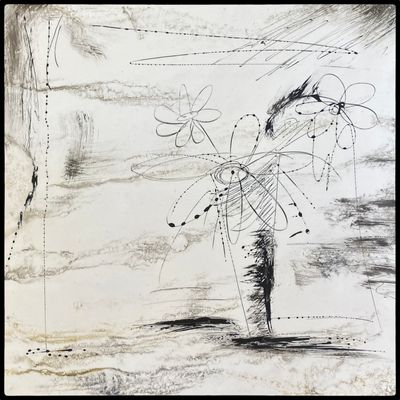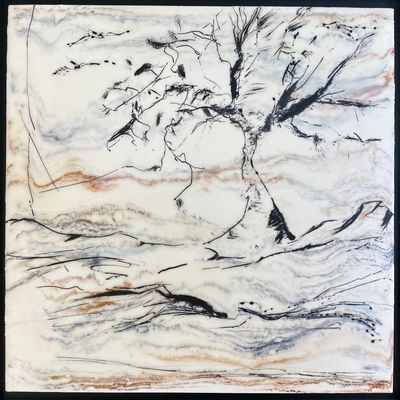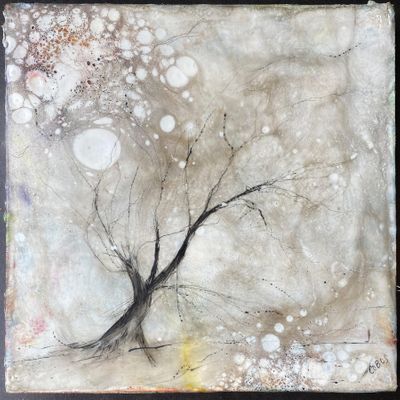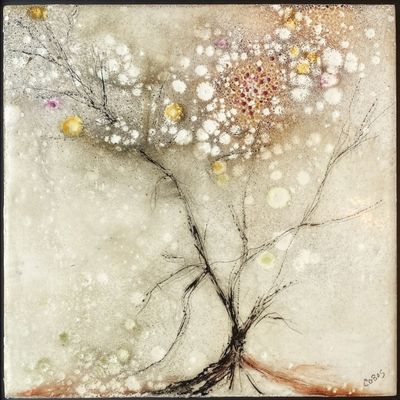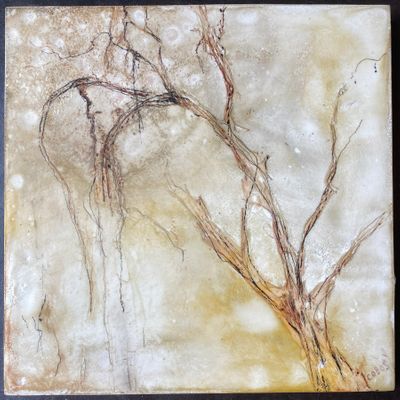 Cold wax and oils. ~Cold Wax is an oil painting medium which is a buttery soft paste made of beeswax mixed with a small amount of solvent and resin. The cold wax paste is mixed with the oil paint on the palette. Cold wax adds body, transparency and depth to the oil paint. It can also be mixed with other media such as pastels, collage materials and photography.